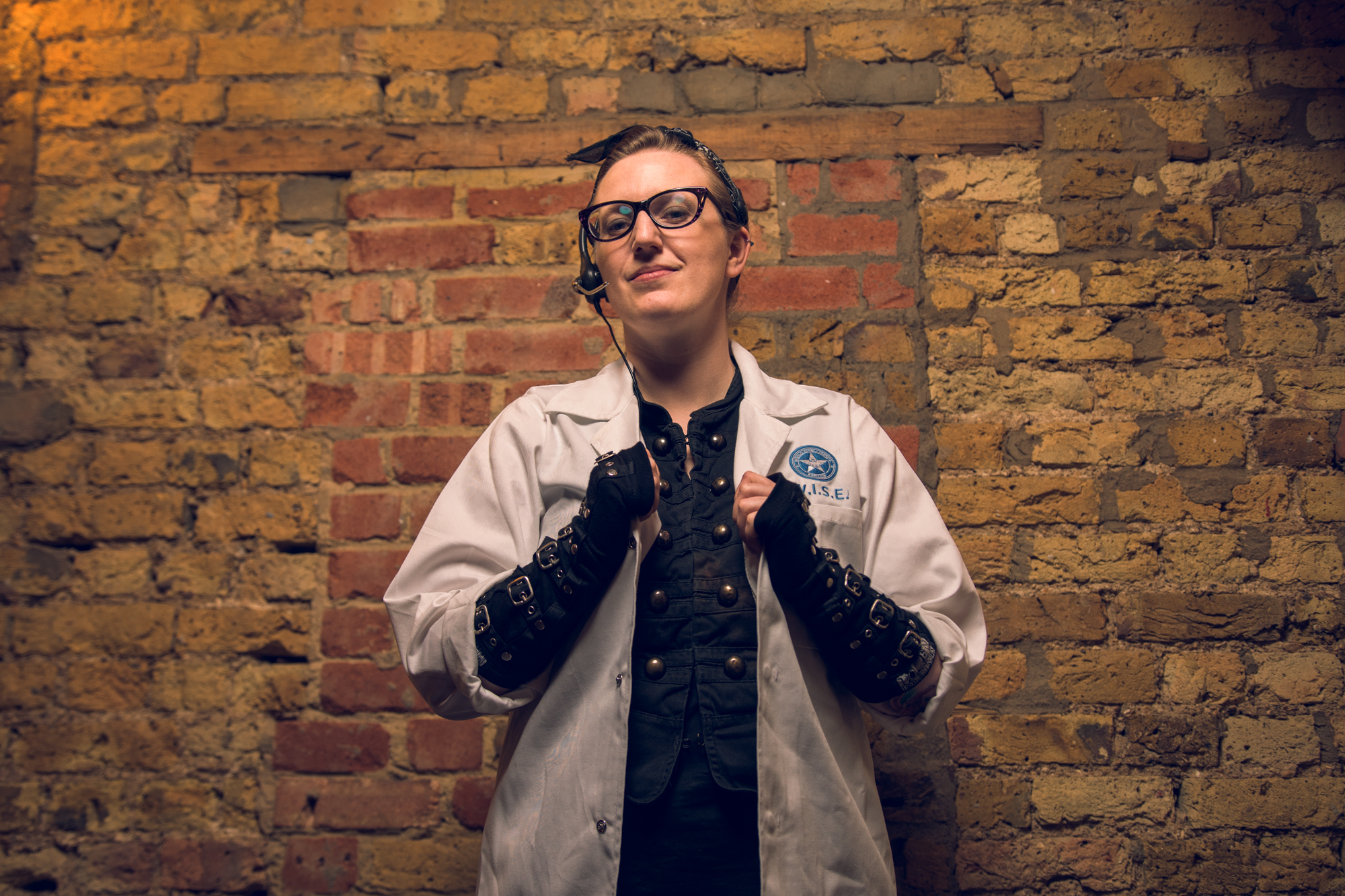 Atomic Force Productions is owned and run by Mill Goble.
Mill is a freelance theatre/live game producer and general manager, and has been running Atomic Force Productions since 2011, following completion of the Stage One Apprenticeship for New Producers. During the Apprenticeship, she worked on the opening of Ghost: The Musical, as well as a variety of touring and Edinburgh Fringe shows, including Showstopper: The Improvised Musical, Potted Potter, Steven Berkoff's Oedipus, The Fitzrovia Radio Hour, and Cabaret Whore. She was also General Manager for the Terror 2011 season at Soho Theatre.
More recent work includes: Operation Annunaki (Brighton Fringe and Shambala Festival), Mystery at Frankenstein Castle (Brighton Science Festival, Brighton HorrorFest, Guildford Fringe, London Science Museum), Alex Garner: Who? (Edinburgh Fringe), Help! I've Shrunk Santa's Trousers! (Sweet Venues Brighton), and Beowulf (Brighton Fringe, Edinburgh Fringe, and short tour).
Mill is currently working on an adaptation of HP Lovecraft's Under the Pyramids, using elements of escape room puzzles and VR technology. The initial development phase was funded by Arts Council England, and work-in-progress showings at TOMTech's VRLab and Brighton HorrorFest received overwhelmingly positive feedback from participants.
Mill's main interests include: immersive/interactive theatre, horror, sci-fi and fantasy, VR and digital technologies, escape rooms and live gaming. She is currently seeking collaborators for two new horror-themed musicals.