On March 26th 1997, 39 bodies were found in a villa in San Diego after taking part in a mass ritual suicide, under the instruction of the religious group known as Heaven's Gate. The group believed a spacecraft was tailing the Hale-Bopp comet and would transport their souls to The Next Level. Who were those people, and what drove them to carry out such an extreme leap of faith?
"An impressive first play by Mill Goble… Watch out for this, I think it will be going places." – Audience Member
"The splendid play and performances were such that one still felt a tension between the shoulder blades, so involving it had been. Well done to everybody!" – Audience Member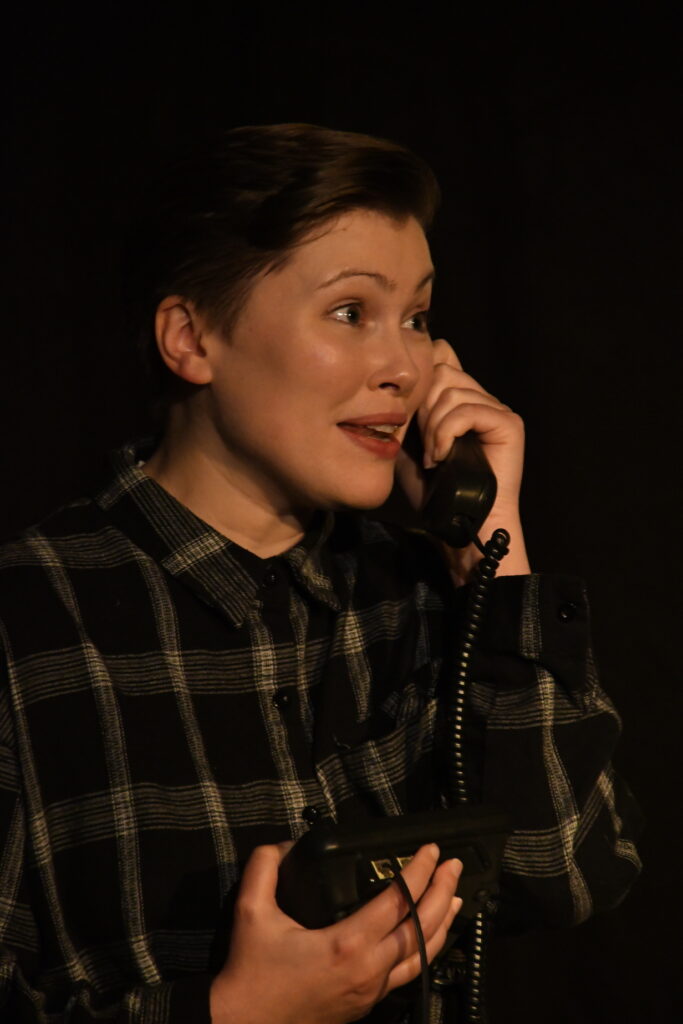 ---
About The Production
Mill has always been fascinated by the story of Heaven's Gate, and a trip to West Hollywood's Museum of Death in 2018 re-ignited that interest, and an idea for a play started to form. Over the 2020 lockdowns, she finally decided to take the plunge and create a new piece of work inspired by the group, with a view to touring in 2022 in recognition of the 25th anniversary of this tragic event.
With a script that is conscious of ensuring these people are remembered fondly as everyday individuals who lost their way, rather than depicting them simply as 'crazy cult members', The Evolutionary Level Above Human does not glamourise the events that led to the deaths of 39 people. The story follows the journey of a handful of characters inspired by the real people who joined the group, and the psychological shifts and extraordinary beliefs that led to their eventual demise.
The production features an ensemble cast of 7 performers, and makes use of projected video footage and slides, alongside a contemporary electronic dance/rock soundtrack, all woven together to tell the 20-year story of America's UFO religion.
Cast and Creatives
CREATIVE TEAM
Writer and Producer – Mill Goble
Production Manager – Simon Parker
Director – Ross Drury (TBC)
CAST FOR R&D PERFORMANCES:
Do – Robert Cohen
Chris – Jenny Rowe
Jackie – Jules Craig
Tommy – Lee Payne
Margaret – Emily Carding
Gail – Amelia Armande
John – Ralf Higgins